About Ed
Ed hails from El Paso, Texas, but being an "army brat" he moved up and down the West Coast every few years at the whim of his father's employer, the U.S. Army. He eventually wound up inEugene, Oregon, where he studied theory and composition at the University of Oregon, while learning to play on the Pacific Northwest jazz scene, which was (and still is) vibrant, dynamic and rich in talent.
After periods in Eugene, Berkeley and San Francisco, California, and Seattle, Washington, Ed made the move to Europe, settling in Stockholm. He played and recorded with a number of Swedish and American musicians, including master percussionist Sabu Martinez. It was there that he met South African bassist Mbizo Johnny Dyani. This meeting led to several recordings on Steeplechase and other labels, as well as extensive touring throughout Europe.
By the time Dyani passed away, Ed had moved to the south of Sweden, expanding his field to include the dynamic scene in Copenhagen. He played, recorded and toured with a number of West African musicians in Denmark, part of a dynamic and growing world music scene there. He also formed a long-lasting partnership with the late Danish jazz icon Erling Kroner, appearing on a series of recordings in both big band and small-group settings.
At present Ed is involved in a number of projects, including Epstein Alliance, a quintet with his son Peter, a major saxophone voice in his own right. A quartet with guitarist Bjarne Roupé, R/E/D/S, recently released its debut album, Sign of Four, on Origin Records. Other groups include a duo with bassist Lasse Lundström, NewSwingNation with Swedish trumpeter Anders Bergcrantz and the Ed Epstein/Rudy Smith Quintet, featuring Trinidadian steel pan master Rudy Smith. Epstein is also a member of drummer P-A Tollbom's Tribute to Miles Quintet, holds the first tenor chair in Roger Berg's R3B, and plays baritone in Denmark's New Music Orchestra, the continuing legacy of the late Erling Kroner.
---
Discography

Frittfall
1977

Fine and Mellow
1978

Hot Salsa
1978

Mbizo
1981

Afrika
1983

Born Under the Heat
1983

The Art of Survival
1991

Beijbom Kroner Big Band
1996

Opposites Attract
1997

Tango for Bad People
2002

Strada Anfosa
2007

Bari My Heart
2007

Tango Jalousie and All That Jazz
2008

Balanco
2009

EKNMO B3
2009

Maldito Primitivo
2010

Drumming Is Calling
2010

Sign of Four
2011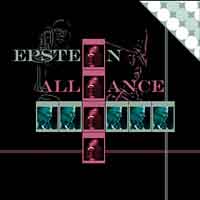 Epstein Alliance
2012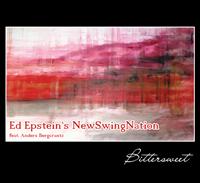 Bittersweet
2013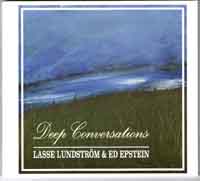 Deep Conversations
2013
---
Contact
Ed Epstein
Taos Music
Källarekroken 16
226 47 Lund, Sweden
+46 46 157686
+46 46 142849
+46 70 5599846 (cell)